The Utility Shed
offers you a "no-frills" storage shed with a standard gable style roof, and taller side walls than the standard barn style shed. 10' 12' 14' & 16' wide buildings have 8' sidewalls along with double doors for easy access and convenience.
Order your utility shed with the optional workbench and tool pegboard to make your own private workshop. Add a 4' or 6' wide ramp to provide easy access for riding mowers and ATV's.
As with all Better Built Storage Sheds, the exterior is virtually maintenance free, saving you time and money.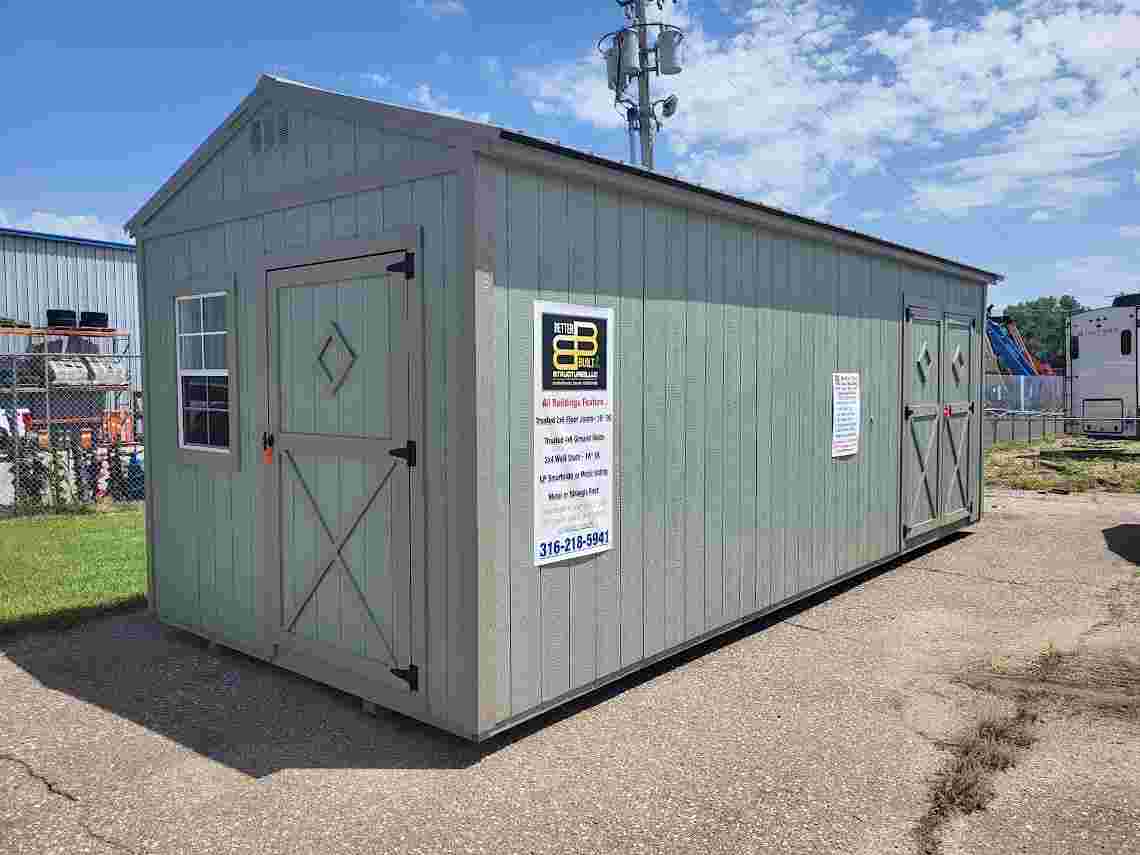 Your Better Built Utility Shed will be custom built to your specifications, allowing you to specify such things as overall building size, door and window sizes and locations, and shingle colors that blend with existing structures.
Built upon sturdy 4x6 pressure treated skids with 2x6 treated floor joists, the Better uilt Utility building comes standard with
LP Pro Struct FLooring
©
, and is built to provide many years of trouble free service. A 40 year
Panel-Loc Plus™
metal roof, along with
LP Smartside
©
siding provide the ultimate in exterior protection.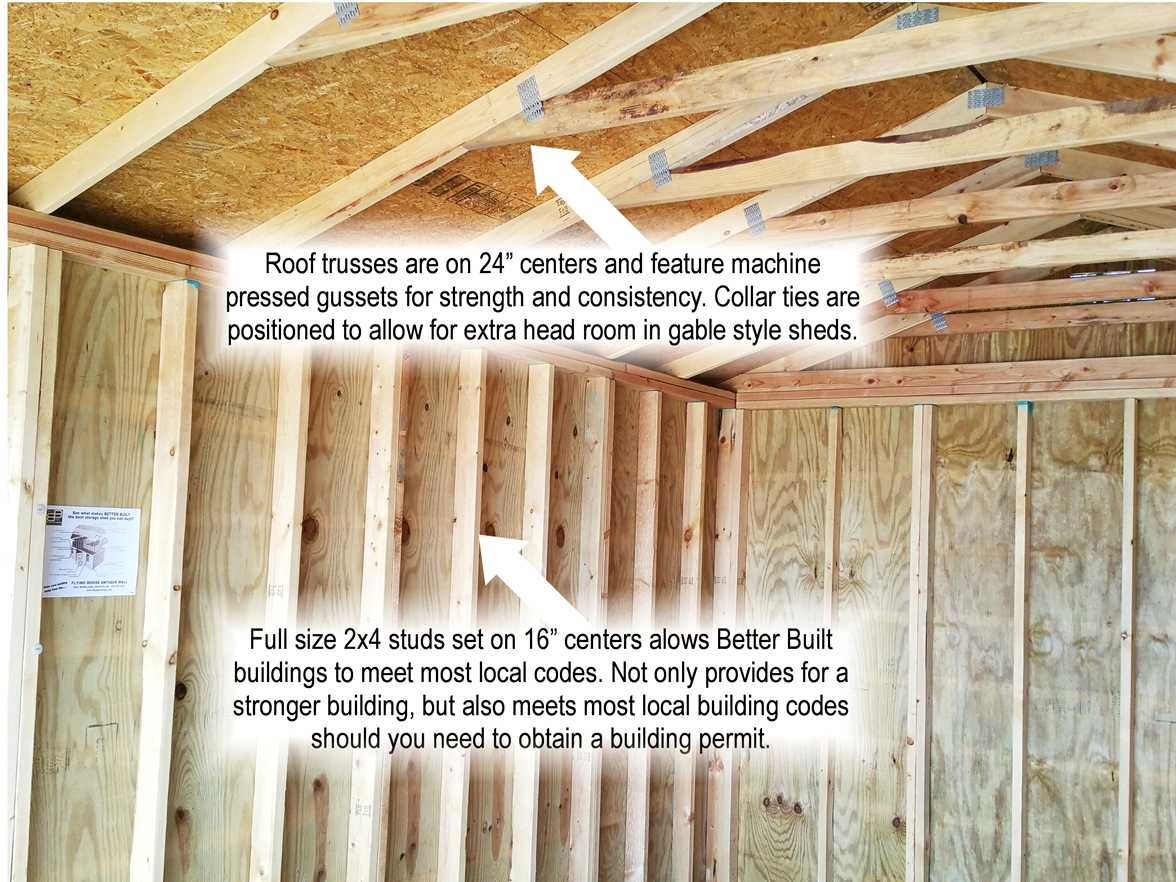 > The popular style is the basis for many of our buildings. The many options available for the Utility Shed allow you to create a configuration that fits your surroundings and blends in well with other structures and landscaping.
The standard 2x4 stud wall construction provides a solid exterior shell with numerous options for interior finishing and dividing. Many customers have added divider walls to create seperate workshop and storage areas, or multiple mini-storage units!
You may also be interested in our
Garage
which features a roll up metal door to allow access for boats, motorcycles, cars and trailers!
* All 8' wide Utility Sheds are priced with single wood door, and 6' 6" side walls. 10, 12, 14, &16' wide buildings are priced with double doors and 8' sidewalls.
Prices include features as shown in product catalog for each specific model. Many options are available that allow you to customize your utility shed to your specific liking. Please see the
pricing page
or contact us for current option pricing.