Better Built Portable Buildings
offers 4 different styles of portable cabins built on a "rustic" theme. These buildings are sold with the interior unfinished, allowing the buyer to customize the finished product to their liking. These buildings make great tiny homes or lakeside retreats, and all are built on solid structural foundations while still remaining portable. Select from pressure treated T1-11 rough textured panel siding, or an attractive, log siding option. We now also have available on select models, a metal siding option. Using the same 29 guage metal that we use on our metal roofs, your building can be completely enclosed with metal, offering you the ultimate in long lasting protection!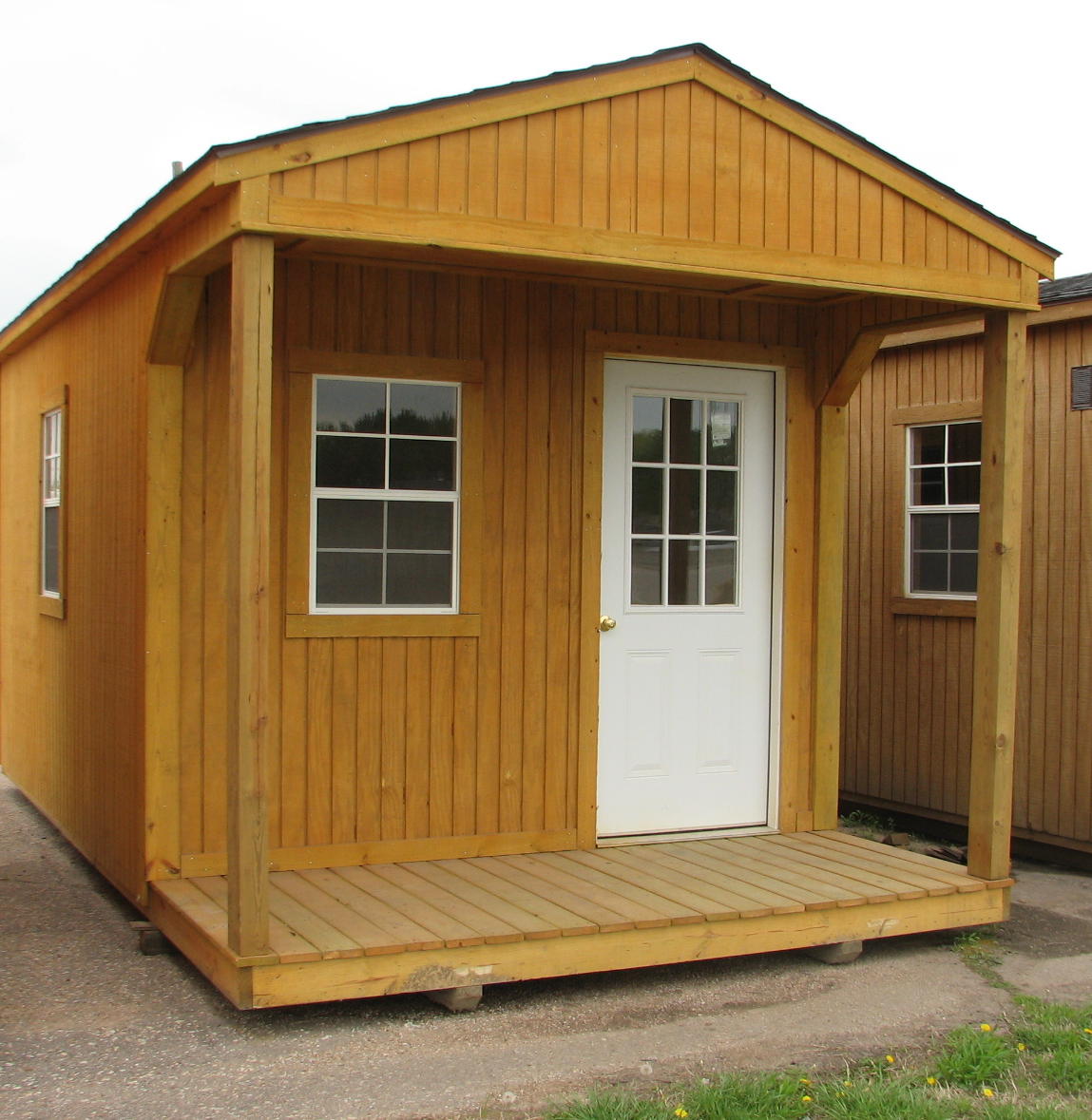 All of our portable cabin style buildings feature protected porches and ehtry areas that can be customized to your specifications allowing you to decide not only the size (length and width) of the porch, but also the location and orientation in relation to the main structure. We can add windows in different sizes and in any location you want. Lofted buildings provide areas for smaller windows in the end lofts that provide light and ventilation as well.
In addition to our cabin style buildings, Better Built also offers garden sheds, cottage sheds, garages, playhouses, and tea houses that offer additional functionality. These buildings make great storage units while providing additional features allowing increased usability. Be sure to check out the new Loafing Sheds and Chicken Coop models as well.